Meet our Staff
---
Our Mission is to help you have PEACE with in your BODY.

At Whole You we have a team of Doctors and therapists that enhance the body's ability to get well and stay well. We know that the body is designed to heal itself. When you are not feeling well or have a symptom, you are toxic and disconnected. The name of the condition at this point does not matter- you have a body problem manifesting in a particular area of your body. Your body is not meant to be healthy or sick its job is to respond to the environment you have created for it in order to survive. The choices we make bring us down a path of health or disease in effort to keep us living. You "think" you may be doing all of the "right" things, but most of the time you are missing an important key. At WHOLE YOU, we find the missing keys as to how your body may not be optimally responding and integrating the basic essentials in life. We know that this is purely driven from nervous system and energy system function. If your nervous system is not connected, you can not make a healthy impact on your WHOLE body having the potential for health. At WHOLE YOU, we help this connection through our low force re-patterning bio-energy chiropractic technique. You may be surprised as to what these influences are, as they are never what we expect.
---
Dr. Jennifer Furcht, DC
Dr. Jennifer Furcht is a BioEnergy Chiropractor, conscious leader, holistic healer and speaker. Dr. Furcht has been in private practice for over 12 years. Her training consists of the most current techniques that utilize energy science, structure alignment, nutrition, laser technologies and B.E.S.T- BioEnergetic Synchronization Technique. Dr. Furcht has been able to integrate the many practices of mind, body, memory and spirit to attain a healing environment with in her practice touching the entire picture of health.
Dr. Jen is a native of West Chester, PA and alumni of East High School. After playing collegiate soccer at West Virginia University her studies took her to Life University in Georgia, where she received a Doctorate in Chiropractic and a bachelor in biology.
Her love and certainty for healing with hands was instilled on a mission trip to Bali, Indonesia after adjusting hundreds of people and witnessing many life changing events. Recently after a solo trip to Egypt her next level of the big picture was achieved after she was attuned to the many healing energies in the Great Pyramid and the temples on the Nile.
Dr. Furcht started
Whole You Chiropractic and Wellness
with the vision of extending the education and experience of health and wellness to the community. In a very short period of time
Whole You
became a successful place for patients to come and find health and purpose with the guidance of Dr. Furcht and her team. In addition, Dr. Furcht has created a second company called
PowerShift Coaching
where she uses her own technology formed from her travels that enhance mind/body awareness. This teaching guides patients to connect with self deeper and feel empowered on a daily basis to manifest their true desires.
Education:
Doctor of Chiropractic, Life University Chiropractic College
President Sacro Occipital Technique, Life University
Bachelor of Cell Biology, Life University
West Virginia University
Board Certified Chiropractor
Board Certified in Physical Therapy
Additional certificates include:
Sacro Occipital Technique; Organ Work and Cranial therapy
Diplomat in B.E.S.T Technique - BioEnergetics Synchronization Technique
Domancic Method of BioEnergy
Science Based Nutrition and Blood Testing
Training over seas in Bali, Indonesia
Angelic Reiki
Usui Reiki Master Teacher
Energy Medicine and sound therapy
Training in Egypt studying Energy Physics and Sacred Geometry
Shamballa Multi Dimensional Healing
Merkaba Mind Studies
Access Consciousness
KST Technique
Matrix Energetics
Theta Healing
Energy Codes
Deep tissue Laser specialist
Soft Tissue Orthopedics
---
Dr. Jamie Sarra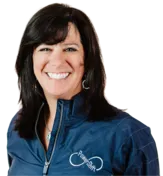 Dr. Jamie Michelle Sarra is an Energy Healer, Chiropractor, Clinical Nutritional Practitioner, Laser Specialist and Alternative Holistic Educator. Dr. Sarra is originally from Western New York where she received her Bachelor's of Arts Degree at St. Bonaventure's University in Olean, New York. She attended Parker College of Chiropractic in Dallas, Texas where she obtained her Doctorate. Dr. Sarra owned her own practice in Colleyville & Carrollton, TX. In addition, she worked directly with small companies and organizations to help them coordinate their corporate wellness programs in order to guide employees to reduce work & personal stressors. Dr. Sarra is excited to be partnered with Dr. Jennifer Furcht at Whole You Wellness located in Malvern, PA. Her purpose is to help create an abundant healing energy for each individual who knowingly can change & learn how to create their own overall Life's journey toward ease, abundance, & a joyful peace.
Over the past decade, Dr. Sarra has dedicated herself to research and learning about the importance of quality of LIFE. She has met many people along her healing journey whom have brought her to many levels of healing experiences & positive changes. Before chiropractic school, she was introduced to energy healing, iridology, muscle testing, cleansing and the importance of nutritional supplementation. She realized then, that the body needs to be healed from the inside out, and not from the outside in. This opened her mind to several Eastern Medicinal Teachings. These teachings have been around for over thousands of years. Over the years she has taken many courses, workshops and seminars in order to fine tune her knowledge and skills on energy healing, the physical body and diet.
Dr. Sarra is excited to be able to bring forth her knowledge and talents to Whole You Wellness and Chiropractic. Since dedicating herself to alternative medical healings for many years, she understands the importance of an overall balanced life. Teamed up with many talented colleagues, Dr. Sarra looks forward to guide individuals on their own healing path. Dr. Sarra believes that "The importance of today's wellness journey is that each person needs to bring their WHOLE body back to balance to one's present LIFE, with the help of a dedicated team, like Whole You Wellness and Chiropractic & PowerShift Coaching".

Education:
Doctor of Chiropractic, Parker Chiropractic College
100 Hour Course in Applied Kinesiology
Bachelor of Arts, St. Bonaventure University
National Board Certified Chiropractor
National Board Certified in Physical Therapy
Certified by the State of Pennsylvania Board Chiropractic Examiners
Additional certificates include:
Angelic Reiki Master
Usui Reiki Master Teacher
Long Distant Healing
Access Consciousness Certified
Shamballa Multi Dimensional Healing Certified
Merkaba Mind Studies by Drunvalo teachings
Elite Diplomat in BioEnergetics Technique
Energy Hands on Healing - Barbara Brennans Teachings
Sacro Occipital Technique
Clinical Nutrition
Introduction to Clinical Kinesiology
Introduction to Energy Medicine
Training over seas in Bali, Indonesia
Pranic Healing Level 1- Master Choa Kok Sui Teachings
BodyTalk Systems Module I
Standing in Light Meditation
Sacred Contracts Seminar taught by Caroline Myss
Certified Holistic Educator- Intro to Iridology, Herbs, Nutrition, & Kinesiology
Energy Codes - Dr. Sue Morter
Deep tissue Laser specialist
---
Kara Furcht
Pilates is my passion because it was my solution
Pilates is the workout that has a true method: it changes your body and mind. The exercises and movements in Pilates create long and lean muscles that work in perfect balance.
Pilates teaches how to engage your core as the center of all movement. When you draw energy from your core, you are centered. You are grounded. And you are using your main powerhouse to strengthen even the smallest movements. Your body will move in the most optimal way. It also promotes breathing and circulation making it a great way to exercise and feel energized. The combination of strength training, ab work, and lengthening exercises makes Pilates a perfect workout for anyone looking to be fit, flexible, and injury free.
Pilates and fitness Instructor for over 30 years
Body Precision Traditional Pilates full certification
Pink Ribbon Breast Health Rehabilitation Certified
Pilates for Golf Certified
Angelic Reiki Master Certified
Trained in Whole Body Vibration Rehabilitation
Pilates reformer and equipment certified
Educator at Goshen Friends School
---